Announcing a fund raiser with some fun for two winning donations… be the guests of the Thames Valley Air Ambulance at their event in Thame on Friday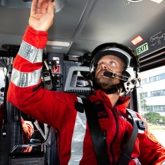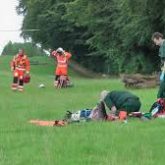 24th April from 14h-16h. Meet the crew and see the helicopter/critical car response vehicle. Two tickets are available to the two highest donations from Hodgemoor Riding Association members received by the end of March 2020. Donation bids are expected to be in the range of £50 to £250… what a good cause it is, especially if you have a fall sometime.
The background is… The Hodgemoor Riding Association decided in its AGM of November 2019 to donate £250 to Thames Valley Air Ambulance www.tvairambulance.org.uk and £250 to The Brooke Hospital for Animals https://www.thebrooke.org. Both have expressed their gratitude and the Air Ambulance people have extended the invitation to two people to represent us at their event. The idea to raise further donations for them and auction off the two tickets is our idea not theirs.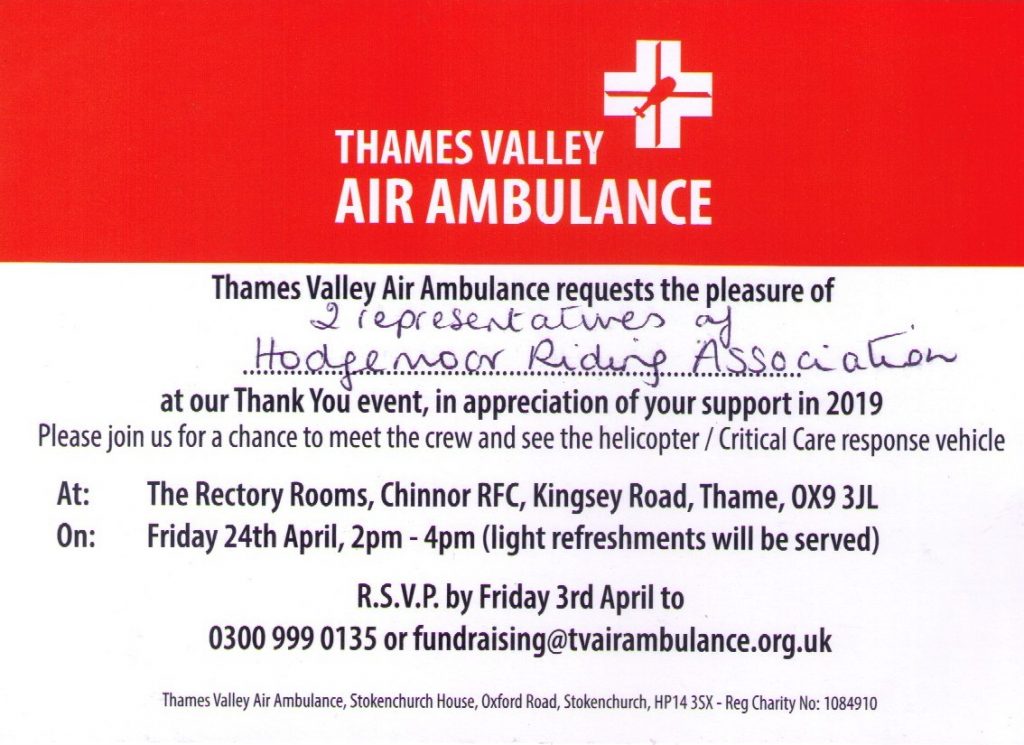 Place your bid by replying to our Facebook posting as a reply (if you are happy for it to be public) or by Facebook Messenger / email info@hodgemoor.org.uk. Winning donations will be payable in the first week of March, preferably with gift aid. If your bid is for two tickets then please say so, knowing that your competitive bid would be half the total.
Thank you for participating and for helping such a good cause